Whole House Air Cleaners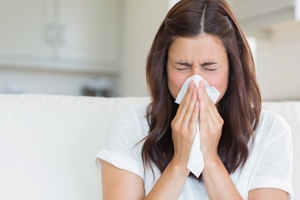 Getting informed, in order to make decisions about improving your indoor air quality, is the smart move to make as a homeowner. And if you're looking for whole house air cleaners in the Old Chatham area, the only name that you need to know is On Demand Comfort & Air Conditioning LLC. We offer installation, repair and the sale of air cleaners because we genuinely care about the health, safety and well-being of our clients. By working with you to improve the indoor air quality of your home, you can literally breathe easier.
The truth of the matter is indoor air can be as much as 100 times as polluted as outdoor air, especially here in New York. Since we also spend an average of 90% of our time indoors, this means that we are constantly being subjected to unhealthy air. The last thing that you want to do is cause yourself or your loved ones to be breathing in contaminated air. Pet dander, mold spores and even dust mite feces are some of the common contaminants found in your household air, but it usually not treated seriously enough because these are things that you cannot see with the naked eye. This is why investing in an air purification system is such a good idea. Not to mention, it's the easiest, most cost effective way to improve the quality of air inside your home.
Air Cleaning Experts in Old Chatham
It is always more enjoyable to think about other details of your home; trying to choose the right flooring or picking our stunning window treatments. However, ignoring the fact that you need to enhance the air that you and your family members breathe is not going to make it simply go away. What you may not believe yet is that once you make the needed changes, you can rest assured that you will be able to notice a difference. Using air cleaners to enhance the overall sir quality can help provide you with results that you will actually be able to notice.
This is especially important if you have any family members that suffer from breathing related health issues, such as asthma or allergies. Yet, getting healthier and cleaner air could help problems like this from developing in the first place.
Whole House Air Cleaners
The last thing that you should ever want to do is take a chance, when it comes to the safety, health and well-being of your loved ones. You can rely on your air conditioning company, On Demand Comfort & Air Conditioning LLC, to help you make sense of your options for improving indoor air quality, including the various types and brands of whole house air cleaners available. Start taking back your home by making sure that the air you breathe is clean and worthy of you being exposed to. Call our indoor air quality experts today to learn more about our products.
If you are looking for whole house air cleaners, please call 518-701-1098 or complete our online request form.