Reliable North Greenbush Heating Contractors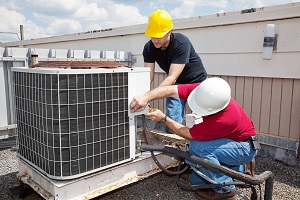 Trying to find just the right North Greenbush heating contractor to work with can seem like a daunting task. That is, unless you already are familiar with the On Demand Comfort & Air Conditioning LLC name. With more than 11 years of professional, hands-on expertise backing us up, you can feel confident knowing we take heating and air conditioning services in the North Greenbush area seriously. We are committed to providing each and every customer with the level of quality work that they want, need and should be able to expect from a North Greenbush air conditioning and heating industry professional.
We are well aware of the fact that your heating system is essential for providing you and your family with the warmth you need to stay healthy and safe through the winter. So, we want to be a part of making sure that is never compromised. This means we will provide only the best in heating services available, from the initial heating installation to any heating repairs in North Greenbush you may need. From furnace repairs to boiler repairs, new heating system installations to old furnace replacements, our North Greenbush heating contractors are happy to help you! Don't settle for less than the best when it comes to the quality of work that goes into your residential or commercial heating system. Call On Demand Comfort Heating & Air Conditioning LLC today to schedule service with local professionals you can rely on for top quality results.
North Greenbush Air Conditioning Company
Our North Greenbush air conditioning company can also help ensure that you get the same level of professional care for your air conditioning, as well. There are so many things that can go wrong with your air conditioner, and keeping it in top notch condition can be a real task. Making sure that only a professional works with you to get the job done is a large part of having the success that you need in order to keep things cool – all summer long.
Keep in mind that if you know you need air conditioning repairs in North Greenbush, NY, this is not the type of thing that you should put off. Addressing minor issues as soon as they develop will enable you to avoid the need for major problems that could develop. In fact, ignoring seemingly insignificant repair needs can even end up leading to the need for premature replacement. Don't end up costing yourself more money just because you didn't feel like dealing with AC repairs in North Greenbush, NY.
North Greenbush Indoor Air Quality
We also care about taking care of our customers and the air they breathe inside their home or business. For this reason we also offer solutions for enhancing your indoor air quality in North Greenbush, NY. From whole house air cleaners to portable humidifiers, our air conditioning company will be happy to help you find the perfect solution for improving the quality of air inside your home - as well as your overall indoor comfort.
From indoor air quality services to emergency heating and air conditioning repairs, our North Greenbush heating contractor and air conditioning company is available to get the job done. Have a plumbing issue? Give us a call. We may be able to help. On Demand Comfort & Air Conditioning LLC can provide you with the level of quality services you need to keep your space healthy, clean and safe. So remember to give us a call next time you need a plumbing, air conditioning or heating contractor in North Greenbush, NY.
If you are looking for a professional North Greenbush heating contractor or air conditioning company, please call 518-701-1098 or complete our online request form.