The Preferred Rensselaer Heating Contractor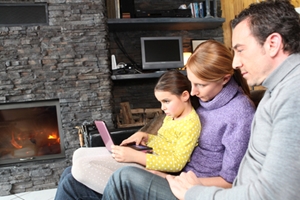 When quality counts, as it always should for your home, you need to have a dependable Rensselaer heating contractor to work with. This is why it makes sense to choose On Demand Comfort & Air Conditioning LLC for your residential and commercial heating installations and heating repairs in Rensselaer, NY. Our heating and air conditioning company takes this line of work seriously and that shows in the results that we get for every one of our clients, each and every time. All you have to do to get the results you want, and should be able to expect, is get in touch with our air conditioning and heating contractors in Rensselaer, NY.
This is especially essential for making the right choice during any emergency heating repairs in Rensselaer, NY. Homeowners tend to panic and simply call the first name they come across. Of course, this can have disastrous results. Be prepared so that you always get the level of exceptional quality work you want and deserve by working with our experts. Let us show you firsthand how we have earned the reputation that we have for superior quality workmanship and customer care.
Rensselaer Air Conditioning Company
There are so many things that can go wrong when it comes to your air conditioner; making sure that you get a reliable Rensselaer air conditioning company to work with is the best way to ensure the performance and longevity. We will help make sure that you and your loved ones don't end up getting inferior quality craftsmanship when it comes to the air conditioning work that gets done. We can install your system to make sure that it is in proper working order, right from the start, when you call On Demand Comfort Heating & Air Conditioning LLC for services like installation and maintenance for air conditioning in Rensselaer, NY. Plus, we will be there for all your AC repair needs along the way.
This also means helping with ongoing maintenance work along the way. We assure you that you will be thrilled with the work we do and the results that we leave for you. Don't take chances when it comes to the quality of work that goes into making and keeping your cooling system running perfectly. Call our Rensselaer air conditioning company for whatever AC services you require!
Rensselaer Indoor Air Quality
We also want to help you by providing you with the indoor air quality in Rensselaer, NY that you and your loved ones need. The air inside your home can be as high as 100 times more polluted than the air outside, so let us help change that and stack the deck in your favor. To learn more about the products and solutions we have for making your home's indoor air cleaner, or to schedule service with one of our expert Rensselaer heating contractors, call On Demand Comfort & Air Conditioning LLC today. We'll be happy to take care of any HVAC or plumbing service needs you have, ensuring you get the best quality customer care possible.
If you are looking for a professional Rensselaer heating contractor or air conditioning company, please call 518-701-1098 or complete our online request form.