Air Conditioning Installation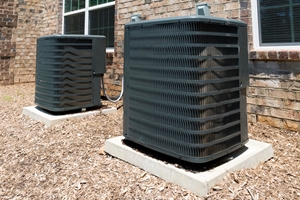 As a residential or commercial property owner, one of the jobs that you will have to take care of is locating the right contractor to work with for your air conditioning installation. You want to make sure that you choose wisely, when it comes to your air conditioning company, which is why it makes so much sense to choose On Demand Comfort & Air Conditioning LLC. With over 11 years of professional AC service industry experience in the Old Chatham area of New York, you can count on us to get the job done and leave you nothing short of 100% satisfied. We are fully licensed, insured and EPA Certified to perform both residential and commercial air conditioning services.
You can also rest assured that every single one of our crew members shares the same level of commitment to providing our customers with top notch workmanship and customer care. What people tend to assume is that all installation jobs are the same, yet this could not be further from the truth. Even a so-called pro can botch the job or order the wrong size cooling unit and end up installing it anyway. There are countless things that can go wrong and, as a result, lead to the need for costly repairs, higher utility bills and premature replacement.
Professional Air Conditioning Installation
You will know from the moment you start working with us, why we have the flawless reputation that we do as a professional air conditioning company in Old Chatham, NY. We take this line of work seriously and you will be able to tell by the results that we leave behind for you. We will review the air conditioning installation process with you to make sure that you understand it and see if you have any questions. From there we will carry out your job in a prompt and professional manner.
There is no point in investing the time, effort and money into this project, only to have it handled improperly. So don't take chances working with anyone lacking the credentials to get the job done or anyone with a less than stellar reputation. Give us a call right now and let's start working on your system, right away.
Old Chatham Air Conditioning Installation Service Experts
So what are you waiting for – let's get started working on your air conditioning installation, right now. Our pros here at On Demand Comfort & Air Conditioning LLC are ready, willing and beyond capable of executing this task with skill and precision. Don't just take our word for it, let us show you in person how we have earned the reputation that we have. This will ensure that you end up with years, if not decades, of superior performance from your new AC system.
If you need a reliable contractor for residential or commercial air conditioning installation, please call 518-701-1098 or complete our online request form.