Emergency AC Service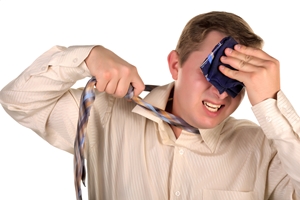 On Demand Comfort & Air Conditioning LLC is the premier choice when it comes to emergency AC service requests in the Old Chatham area. Too often, homeowners give no thought to which air conditioning company they will call on when there is an emergency like this. That means they tend to make poor choices because they give it little thought – they pick at random and hire whoever answers their call for help. This can end in disastrous results because you could end up with shoddy air conditioning repairs and still need to call in a real professional to get your air conditioner back in reliable shape.
We always suggest working with and getting to know your air conditioning services provider before the need for emergency AC repairs comes up. During your time of need, we will be there to provide you with work that will fix the situation with quality results. Not only that, but you can expect long term results and enhanced performance from your air conditioner. So don't make the mistake of picking just any company because you are in desperate need.
Emergency AC Service Providers in Old Chatham
The key to avoiding most air conditioning emergencies is getting preventiative maintenance work done. An air conditioning tune-up will give your AC service professional a chance to take a peek at what's going on behind the scenes and make suggestions for enhancing performance and taking care of minor repairs. However, even with this type of preventative maintenance, you may still end up with the need for emergency AC service needs. For any air conditioning repairs you may need, you can count on our air conditioning company in Old Chatham, NY to take care of it for you.
The best part is that we can still promise to deliver to you the same high level of excellence during emergencies that you would receive during standard appointments with our air conditioning contractors. We have your best interest in mind and want to be able to establish a long term working relationship with each of our clients. The only way to do this, as well as earn repeat and referral business, is by offering quality work for every AC service job, every time.
Reliable Emergency Air Conditioning Repairs
When the time comes that you are in need of an expert to partner with, for all of your emergency AC service needs in the Old Chatham area, make the smart choice. Here at On Demand Comfort & Air Conditioning LLC, we treat you with the same level of respect that we would want. Don't put up with needing repairs and not getting them, when you should. Our main focus is being able to provide you with the quality workmanship that you want, need and should be able to respect – all of the time.
If you are looking for a reliable provider for emergency AC services, please call 518-701-1098 or complete our online request form.