Air Conditioning Tune-Up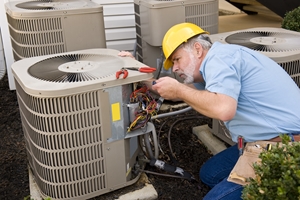 Finding just the right air conditioning tune-up expert to work with in the Chatham area of New York doesn't have to be a difficult task. In fact, the good news is that you have already found the answer! Fro the best in preventative air conditioning maintenance and customer care, the only name that you need to know is On Demand Comfort & Air Conditioning LLC. An air conditioning tune-up is the best way to prevent the need for emergency air conditioning repairs because it enables our professionals to get in there and take a look at that's really going on.
Regular air conditioner tune-ups can be an important tool for troubleshooting possible problems with your cooling system; it gives our air conditioning company the opportunity to see what is wrong or what could soon go wrong. So, obviously, this is a wiser and more cost-effective system to use than simply waiting for the AC unit to breakdown to realize you have a problem that you need to take care of - not to mention, preventative maintenance will help you avoid costly AC repairs. Give our air conditioning company in Chatham, NY a call right now and let us make sure that you get the quality AC service you need so that you can prolong the lifespan of your air conditioner and save money on repairs and monthly utility bills.
Air Conditioning Tune-Up Professionals
All it takes is for you to contact us to discuss your project and get you set up on a schedule for service. This is the best way to take the fate of your cooling system, into your own hands; otherwise all you are doing is gambling with the performance and lifespan. Tune-ups set you up for success because, without them, your cooling could end up lasting a fraction of the amount of time it was intended for.
The other essential aspect of this type of work is no to settle for inferior work and don't procrastinate. There are so many things that can go wrong with your air conditioning; all things that you may not be aware of or able to prevent, unless you bring in a pro to take care of this for you. We will help by finding ways in which your system can work better and this, in turn, saves you money on monthly utility bills. Plus, this all makes your home more green, or environmentally responsible.
Chatham Air Conditioning Tune-Up
To be savvy with your budget, you have to save money. Spending money upfront for an air conditioning tune-up does save you money by cutting down on emergency AC repair costs and lowering your energy bills. Let On Demand Comfort & Air Conditioning LLC take care of your air conditioning service needs and provide you with superior quality preventative maintenance for your air conditioner. We look forward to having the chance to partner with you and work together to take care of all your indoor comfort needs.
If you want air conditioning contractors in Chatham, please call 518-701-1098 or complete our online request form.