Old Chatham Duct Cleaning Experts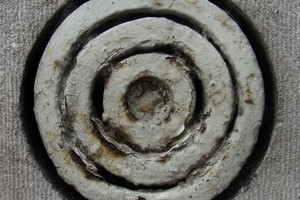 Most people spend an average of 90% of their time indoors, a great bit of which is spent inside the home. Due to the amount of time we spend in our homes, it is extremely important to make sure that the air we are breathing isn't hurting us or our families. The Environmental Protection Agency has rated indoor air pollution as the fourth greatest environmental threat facing Americans today. Luckily, the experts at On Demand Comfort Heating & Air Conditioning offer duct cleaning services for your Old Chatham home to keep the air in your home clean. Our heating and air conditioning company in Old Chatham, NY helps keep you and your family healthy.
Duct Cleaning In Old Chatham
When your heating or cooling system is running, it is constantly pulling in air, and any harmful contaminants in this air will eventually begin to build up inside your air ducts. This buildup can then, in turn, further pollute the air that is flowing through your home or build up in your heating or air conditioning system, making the system work harder to perform its job and shortening its lifespan. It is recommended that you get your air ducts cleaned every couple years. Why is this important? Here are a couple of reasons:
Studies performed by the EPA have shown that indoor air quality can be between 2 to 100 times worse than that of the air outside.
Children are more likely to be affected by indoor air pollution because they breath faster, inhale more air per unit of body weight, and are closer to the ground where concentrations of pollutants are higher.
One out of six people who suffer from allergies do so because of fungi or bacteria in air duct systems.
90% of heating and cooling system failures are caused by dust and dirt.
One millimeter of dirt on a heating or cooling coil can reduce its efficiency by up to 21%.
Benefits To Duct Cleaning
Having your air ducts cleaned out at regular intervals can product several benefits for your home, including:
Removing airborne contaminants like mold, bacteria, fungus, pet dander, and pollen.
Minimize dust build-up, helping keep your home cleaner and providing relief for allergy sufferers.
Longer life for your heating and cooling systems.
Saving money on your energy bills since your system will no longer need to work as hard.
Old Chatham Duct Cleaning Services We Provide:
Duct Cleaning
Air Duct Cleaning
Vent Cleaning
Ductwork Cleaning
Ductwork
Furnace Cleaning
Air Vent Cleaning
Furnace Duct Cleaning
HVAC Duct Cleaning
Air Conditioning Cleaning
Heating Duct Cleaning
Vent Duct Cleaning
Recent Articles on Duct Cleaning and Indoor Air Quality
Modern homes are built with energy efficiency as a priority, and that means that they're very tightly sealed at every possible crack. The tight seals prevent air from escaping homes and from entering from the outdoors, which helps to keep your heating and air conditioning costs as low as possible. Read More

One of the services New York homeowners are finally starting to realize that they need is solutions for improving indoor air quality in Old Chatham, NY. This means implementing heating and air conditioning services into your home in order to improve the overall quality. Read More
If it has been a while since you had a duct cleaning for your Old Chatham home, give the pros at On Demand Comfort Heating & Air Conditioning a call today at 518-701-1098 or fill out our online request form and let us improve the quality of the air inside your home.