Air Conditioning Repairs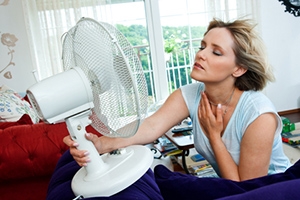 To make sure that you get the best of the best when it comes to your need for air conditioning contractors in Chatham, you can count on us. You need to be certain that you get the level of professionalism and expertise needed for scheduled and emergency AC repairs, which is something that On Demand Comfort & Air Conditioning LLC can take care of for you. We take this line of work seriously, and always believe in going above and beyond, especially for air conditioner repairs. This is partly because even seemingly minor repair needs can, if left untreated, develop into major issues.
The best approach you can take is to make it a point to get repairs as soon as your air conditioning system needs them. Procrastination is what ends up causing little problems to develop into major ones, which could result in needing an air conditioning replacement. This is why we suggest preventative care, like our air conditioning tune-up services. If you want to ensure longevity and exceptional performance, as well as avoid emergency air conditioning repair needs, get tune-ups and address minor AC repairs in a prompt and professional manner. Don't keep putting off until another day what we can take care fo for you right now.
Air Conditioning Repair Specialists
If you have an air conditioner, you're going to need repairs eventually - this is inevitable. How you deal with them is what can truly make all of the difference. Addressing air conditioner repair issues immediately can end up being the difference between minor repairs or paying for complete replacement. Our goal as your air conditioning services provider is to work with you and take care of your need for all levels of repair and care for your air conditioning system.
You also don't want to end up with nothing more than a band aid job when the problem is still there. You can rest assured that our air conditioning company will take the time to inspect your air conditioner and diagnose the problem correctly. From there, we will take care of your repairs, almost always within the first trip. We care as much about getting your cooling system back up and running as you do.
Chatham Air Conditioning Repairs
If you are already aware of the fact that you need repairs, or if you even suspect that you might, the time to give us a call is right now! Here at On Demand Comfort & Air Conditioning LLC, we want to be able to be there for you when you need us most, for both your residential and commercial heating and cooling. Trying to deal with the need for air conditioning repairs doesn't have to be a hassle if you already know to give us a call and have our number one speed dial.
If you need an air conditioning contractor in Chatham, please call 518-701-1098 or complete our online request form.