Heating Repairs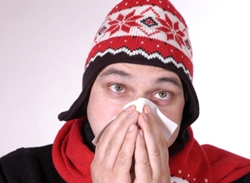 Finding the right professional to trust with your heating repairs is something that you have to address, as a home or a business owner. What commonly happens is that people tend to put off finding the right person to work with, which means waiting until something major goes wrong. Catching minor heating problems and dealing with them, then and there, will make all of the difference. So make it a point to familiarize yourself with a company that you can rely on to get the job done.
That name for this area just happens to be On Demand Heating & Air Conditioning. We have earned our impeccable reputation as a reliable heating contractor in the Old Chatham area by always making it a point to provide our customers with the best service and results possible. So let us demonstrate to you, firsthand, how we can ensure that your individual repair needs are met, in a timely fashion. We look forward to working with you and providing you with the superior quality results that you want, need and should be able to expect.
The Heating Repair Pros in the Old Chatham Area
There are so many things that can go wrong, when it comes to your heating system. While some may be obvious to even an untrained eye, many can only be detected by a trained, skilled and experienced professional. Some of these repair needs are avoidable, yet some are inevitable. This is why we always push for people to get heating tune-ups, or take advantage of our service plans. Being able to spot red flags and thwart potential problems is a great way to avoid having unexpected and costly emergency repair needs.
Did you know that even a dirty filter can lead to the need for repairs? This is something that should be changed monthly and, if it isn't, it can cause problems with your system. We want to be there to help you learn how to better care for your heating system, as opposed to just showing up for resulting repairs. However, when the need arises, just know that we will be there for you.
Reliable Heating Repairs When You Need Them
Just the natural aging process will eventually lead to the need for repairs for your heating system. Yet, by being familiar with On Demand Heating & Air Conditioning, you will always know who to call on whenever you need heating repairs. With over 11 years of professional work experience backing us up, you can feel confident about the work we will do for you. From furnace repairs to boiler repairs, heat pump repairs to preventative heating system maintenance, you can rely on our HVAC company for top quality results and dependable, first-class heating services. When you are in need of expert heating repairs for your home or business, call on us.
Articles About Heating Repairs
If you are looking for a reliable heating contractor for heating repairs in the Old Chatham area, please call 518-701-1098 or complete our online request form.