Affordable Whole House Humidifiers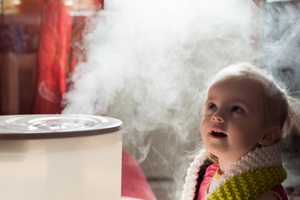 If you are considering adding humidifiers to your home, you are about to make an excellent choice. Of course, to make it an even better choice, the air conditioning company you should be calling on for this type of indoor air quality service is On Demand Comfort & Air Conditioning LLC. It can be easy not to see how beneficial whole house humidifiers would be for you and your loved ones, which is why we are here to educate you about this service and be there to answer any questions that you may have about humidity control in the Old Chatham area. If you are tired of dry throat, allergies, always catching the latest bug brought into your home and even dry skin, then it is time to learn more.
So what exactly does a humidification system do? Well, it introduces moisture back into the air. This is beneficial all year but especially in the winter months when using your heating system makes the air that much more dry. You benefit by having the ability to bring the moisture back into the air and do away with the problems that can result. If you have anyone in your home who already suffers from asthma, allergies or other respiratory related health issues, this can be that much more important.
Professional Grade Humidifiers
Here are a few of the advantages that you and your family can experience, when it comes to using a whole house humidifier:
Relieve snoring – By adding moisture to the air, this means the nasal passages are not dried out. This coating can help to reduce, if not eliminate, snoring. This benefits the person with the snoring problem but also those trying to sleep through the noise.
Quicker healing times – Colds and other illnesses are less likely to linger if you keep the nasal passages lubricated. This can be a huge relief for anyone who struggles with allergies.
Improve skin – Dry or cracked skin is not just unsightly, it can be disastrous to try to deal with on a daily basis. This added moisture can soothe your skin and you can actually see and feel the difference.
While there are countless other benefits, these are some of the common complaints that homeowners have and feel relief from, thanks to their humidifier.
Old Chatham Humidifiers Specialists
Let us work with you to help improve the conditions in your home by starting with the indoor air quality. Stop giving germs a fighting chance to survive in arid air. Let On Demand Comfort & Air Conditioning LLC help you with help you add moisture by implementing a whole house humidifier into your dwelling.
If you are looking for whole house air cleaners, please call 518-701-1098 or complete our online request form.