Furnace Repairs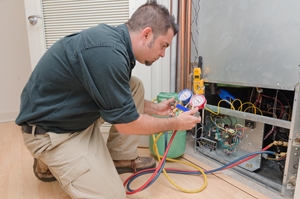 When the time comes that you find yourself in need of a reliable heating contractor to work with in the Old Chatham area for your furnace repairs, there is only one name that you need to trust in – On Demand Comfort Heating & Air Conditioning. The important thing is to not put this off until your furnace breaks down completely; this is avoidable by getting tune-ups and addressing minor repair needs. So if you know, of even think, you may be in need of repairs then you need to give us a call as soon as possible. Addressing your repair needs, promptly and professionally, can make all the difference between minor heating repairs and expensive major ones.
In fact, ignoring repair needs could even result in the need for emergency replacement, long before it should be time. We have the expertise backing us to be able to deliver on our promise of providing you with the best service, for both residential and commercial clients. Our number one priority is making sure that you receive work that you need and when you need it the most. Don't ever take a gamble when it comes to getting the heating services that you need, including the need for even minor repairs for your furnace.
Professional Furnace Repairs
Do you know some of the common issues to keep an eye out for to detect if something may be wrong with your furnace? Some of these include, but are not limited to:
Lack of heat – At some point, you may notice the air keeps blowing but it is either not as warm or has begun to cool completely. As soon as you notice the air is not as hot, this is the time to give us a call.
Thermostat not working – Since this is the brain of the system, there is no way for your furnace to function without it.
Requiring maintenance – Not taking care of issues that come up, as soon as they come up, can lead to all kinds of problems. Little repair needs quickly develop into major ones and, before you know it, you could be looking at buying a whole new system.
Old Chatham Furnace Repairs
We realize that your top priority is keeping your house and loved ones safe and warm, all winter long. Our company take great pride in being a part of helping make this possible with our reliable, quality heating services. On Demand Comfort Heating & Air Conditioning will be there for you, when you need us the most. But we can't work with you until you give us a call and let us know what services you need, like electric or gas furnace repairs. So give us a call today, whatever type of heating repairs you may need, and let our heating contractors show you how we've earned the expert reputation we have in the Old Chatham area as a top-rated indoor comfort company.
If you are looking for a reliable heating contractor for electric or gas furnace repairs, please call 518-701-1098 or complete our online request form.