Boiler Repairs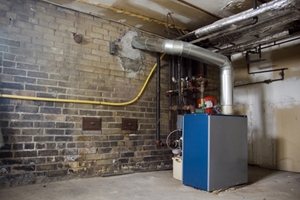 As a homeowner or a business owner in the Old Chatham area, at some point you will need a professional heating contractor to take care of your need for boiler repairs. In fact, more than likely, this is something you will need more than a few times over the years and decades. The essential thing to keep in mind is the name to call on in order to get the finest results possible. That name, the one that locals rely on around here, is On Demand Comfort Heating & Air Conditioning. We take this line of work seriously and manage to demonstrate this by providing the best results possible, for every job that we do.
Taking care of repairs for your boiler, in a timely manner, will help you to get the long term results that you want. If you notice you may have a problem, notice a change in the way that your boiler normally performs, then the time to call on us is right now. Putting it off will only lead to bigger heating repair needs and, eventually, the need for premature boiler replacement. Get the expert work that you deserve by giving our experts a call and start ensuring the longevity and superior performance of your boiler.
The Experts in Old Chatham for Boiler Repairs
If your boiler is older, the time may have come to replace it – you may even just want to make the switch to a more energy efficient one. Our heating contractors will work with you to let you know if you are able to still get away with boiler repairs or if the need for replacement is your better, or only option. As a rule of thumb, if your repair costs are equal to or greater than 50% of the current value of your system, it would be wise to invest in a boiler replacement. Otherwise, you should be able to get away with repairs and prolong the condition of your system.
It is essential that you partner with a respectable and dependable heating contractor for this type of heating services. This is how you can be assured that you are going to get the level of quality work that you need. Don't take chances and work with anyone who cuts corners or lacks the credentials to take care of repairing your boiler. No matter how well their intention may be, this can lead to bigger and more costly problems. Not to mention, this means taking liberties with the safety of your home, commercial space and the lives of everyone inside.
Why You Should Call Our Heating Contractors for Boiler Repairs
On Demand Comfort Heating & Air Conditioning is the only name that you need to know for oil and gas boiler repairs in the Old Chatham area. We are committed to providing nothing less than 100% satisfaction. Let us take a look at your boiler system today and take care of any repair needs you may have.
If you are looking for a reliable heating contractor for boiler repairs, please call 518-701-1098 or complete our online request form.