Heat Pump Repairs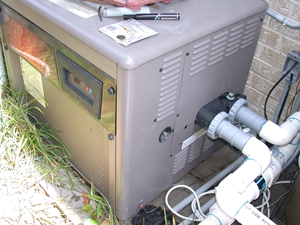 When you finally realize that you are in need professional heat pump repairs, you need to be certain that you are getting the best quality service available. In that case, the only name that you need to know is On Demand Comfort & Air Conditioning LLC. Our main focus here is to be able to help our local customers get the service they need, so that they can stay safe and warm through the winter months. If you find that your heat pump is not working right, or at all, it is crucial that you get in touch with us immediately so we can handle this in a prompt and professional manner.
Otherwise, you could end up with the need for heating repairs in the middle of the coldest winter night. We know that the last thing you want to do is end up without functional heat for your residential or commercial structure. Getting regular heating tune-up work can help prevent thin but you will still end up needing repairs, at some point or another. Getting professional heating repairs in a timely manner is also essential for preventing the need to prematurely have to replace your heat pump.
Quality, Reliable Heat Pump Repair Service
Although it makes more sense to let a professional heating contractor take care of your inspection, you can at least be on the look out for some red flags when it comes to your heat pump. You would be surprised how many service calls we get simply because someone forgot to turn the system on, from cool or that their heat register vents are just closed. All of these may sound obvious but little things like this happen all the time and cost you money just to have a professional come out to look.
Keep in mind too, that the longer you put off taking care of possible repair needs, the more strain this puts on your heat pump. This runs up your energy bills and can cause you to have to replace your system that much sooner. We want to be able to help you enhance the performance of your current system and thwart the need for replacement any time soon.
Old Chatham Heat Pump Repairs Pros
Our dedication to providing you with the best quality heating services possible in the Old Chatham, NY area is evident with every job we take on. On Demand Comfort & Air Conditioning is here to help you take care of all of your service needs, including heat pump repairs. Don't settle for less than the best when it comes to the level of care that goes into your system.
If you are looking for a reliable heating contractor for heat pump repairs, please call 518-701-1098 or complete our online request form.