Ways To Prepare For The Heating Repair Season In Old Chatham, NY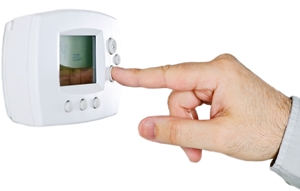 Finding heating repairs in the middle of a freezing cold night in Old Chatham isn't always easy. As winter rolls in, heating repairs are the most common service needed just before the New York weather turns bitterly cold. Unfortunately, most heating breakdowns happen at this time, so it can be hard to find a repair contractor when you need one. Plus, not all are available after normal business hours.
Being prepared for a cold winter in Old Chatham always means getting the furnace, boiler, and other heating systems ready to last through the winter. Yet, sometimes a mechanical failure just isn't avoidable. To help you prepare for the season, here are a few pro tips from our Old Chatham heating contractors at On Demand Comfort Heating & Air Conditioning, LLC.
Check These Things First If You Think You Need Heating Repairs
If you do wind up experiencing a problem with your heating equipment this coming winter, there are a few things you might want to check before you decide you actually do need heating repairs.
If you have an electric or gas furnace, check the main breaker to the furnace before you call for repairs. If the breaker tripped, reset it. If it turns on and then trips again, call someone for heating repairs. If the breaker sticks, you're probably not going to need service.
Gas furnaces do need electricity to spark the ignition in order to set the fuel on fire. So this could be the problem for gas heating systems too, especially if there's been some type of electrical surge from a storm or the electrical company.
This may sound like a no-brainer, but we'll still suggest to check that the system thermostat is turned on and set to heat if you have a combo heating & cooling system. Make sure the thermostat has a freshly charged battery in it.
Trust us, contractors have answered service calls and found that the heater was just turned off or that the battery was dead. Also, if the thermostat is programmable, check the schedule to be sure this isn't the problem.
Know Who To Call For Emergencies When You Need Heating Repairs
Knowing who to call in case your heating system goes out in the middle of the night is a good idea. You don't want to be hunting for an heating contractor who's willing to provide heating repairs on weekends or holidays either. This is absolutely the worst time to find someone new, especially if you're under pressure with no heat in the house.
Whether it's your furnace, boiler, or heat pump that breaks down, you can find emergency repair service in your area. Finding someone to come to the rescue when you have an emergency isn't easy. Sometimes local contractors are extremely busy because heating breakdowns always seem to happen at the worst time.
Our Heating Contractors Offer Emergency Service In Old Chatham
In Old Chatham, homeowners can call our heating contractors at On Demand Comfort Heating & Air Conditioning for emergency heating repairs. In our opinion, it would be crazy not to offer after-hour services to our customers but not all companies do.
Homeowners in our area can count on our heating repair contractors to deal with the problem quickly. We are highly skilled at troubleshooting and have the equipment necessary to test your system. Our company makes sure that the service trucks are fully stocked to minimize repair delays. We know our customers need their heater for safety and comfort, so getting their equipment back online as quickly as possible is our priority.
If you're looking for heating contractor in Old Chatham, call On Demand Comfort Heating & Air at 518-701-1098 or complete our online request form.