Hudson, New York Professional Heating & Air Conditioning Services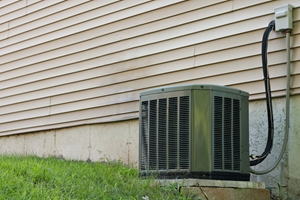 In Hudson, New York, it's important to have a reliable heating and air conditioning service company on hand when you need them. Our area of the country can get quite cold without a good, reliable furnace. If you have need for Hudson air conditioning or heating repairs, new installations, replacements, tune-ups, or testing, you can count on On Demand Comfort Heating & Air Conditioning LLC.
We offer 24/7 emergency repairs for those times when your furnace or AC goes down unexpectedly. We'll make sure you are comfortable in your Hudson home again quickly with repairs done right. We also offer other HVAC services such as air cleaner installations, humidifiers, boiler repairs & replacements, furnace repairs, water heater replacements, testing, and more.
Heating & Furnace Repairs & Installations
Air Conditioning Repairs & Installations
Boiler & Water Heater Repairs
Heating & Air Conditioning Tune Ups
Air Cleaners
Whole Home Humidifiers/Dehumidifiers
Expert Hudson Heating Repairs
When the temperatures here in Hudson drop down below zero, the last thing you need is to be stuck in the cold with a burned out or failing furnace. You can count on the emergency services of On Demand Comfort Heating & Air Conditioning LLC for all heating system repairs. We service all types of heaters here in the Hudson area including boilers, gas fueled furnaces, wall furnaces, mobile home furnaces, heat pumps and central heating and air systems.
When you call on heating contractors, you'll have fast response to your emergency heating repair call with expert workmanship every time. On Demand Comfort Heating & Air Conditioning LLC wants everyone in Hudson to be safe and comfortably warm in their homes. Call us for affordable, upfront rates today or whenever you need an emergency heating repair contractor.
Hudson Air Conditioning Installations
If you are adding onto your home or building new, our Hudson air conditioning contractors can help you with new installations. We'll perfectly fit your home's square footage and your comfort needs with the right type and size air conditioner to ensure you have what you need. Call for your free estimate today.
Heating & Air Conditioning Tune Ups For Hudson
Heating and air conditioning tune ups are the right way to get the most from your equipment. This preventative measure gives you more from your system in terms of longevity and fewer repair needs. Having an HVAC tune up just before Hudson summer and winter season change is important. Just as you would your lawn mower or car, this mechanical system needs lubricating, leveling of refrigerant, testing, adjusting, and cleaning in specific places. Get your heating and air conditioning system in Hudson ready for the next season today.
If you are looking for reliable Hudson heating and air conditioning services, please call 518-701-1098 or complete our online request form.