Nassau, New York Professional Heating & Air Conditioning Services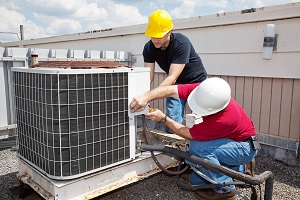 As your Nassau, New York professional heating and air conditioning contractors, On Demand Comfort Heating & Air Conditioning LLC provides expert workmanship and affordable, honest service for all your cooling, heating, and indoor air quality needs. Whether it's in the midst of our New York winter after hours and you need emergency furnace repairs or you need a new air conditioning installation, you can count on our expertise.
On Demand Comfort Heating & Air Conditioning LLC offers all types of HVAC services to meet your Nassau indoor air comfort needs...
Heat Pump, Furnace, Boiler, & Water Heater Repairs
Air Conditioning Repairs & Installations
Heating Installations
Heating & Air Conditioning Tune Ups
Whole Home Humidifiers/Dehumidifiers
Air Cleaners
Expert Nassau Heating Repairs
Being comfortable inside your Nassau home is a priority, and for this you may need a heating contractor you can call 24/7 for emergency repairs. After all, our homes are supposed to provide us with a place where we are safe and sound. In our freezing winter weather, the furnace needs to produce sufficient warm air to keep us safe. You can count on our quick response to your emergency heating and air conditioning calls and the right troubleshooting to ensure the problems are fixed right.
Nassau Air Conditioning Installations
If you are planning on getting a new air conditioning installation for your Nassau home, be sure you choose a professional air conditioning contractor who can get the job done right. Many reasons for insufficient cooling have to do with the wrong size air conditioning equipment, the wrong type, and the wrong ventilation duct layout. Improper installations can be the cause of treated air leakage and early equipment failure.
Whether you are building a new Nassau home or adding on or remodeling, On Demand Comfort Heating & Air Conditioning LLC can give you the right system design, layout, and installation. We are your go to team for new Nassau air conditioning installations that perfectly suit your needs.
Heating & Air Conditioning Tune Ups For Nassau
There's one sure-fire way to keep your heating and air conditioning equipment from needing repairs and replacements sooner than it should. A tune up helps your Nassau furnace and air conditioner work at peak performance and break down less often. Every year, the seasonal tune up should be done for your furnace just before winter, and the cooling equipment just before the warm season. This will also help you get the most from your energy efficiency.
At Demand Comfort Heating & Air Conditioning LLC, we offer affordable tune ups that are the right preventative measure to keep your heating and cooling system working great all season.
If you are looking for reliable Nassau heating and air conditioning services, please call 518-701-1098 or complete our online request form.