Stuyvesant, New York Professional Heating & Air Conditioning Services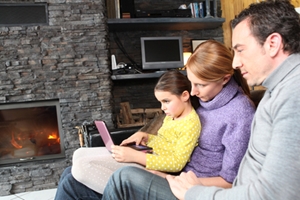 As Stuyvesant, New York heating, ventilation, and air conditioning professionals, our contractors work on a variety of indoor air comfort equipment including air cleaners, humidifiers, boilers, water heaters, furnaces, central air systems, split-systems, and more. On Demand Comfort Heating & Air Conditioning LLC offers affordable repairs, installations, tune ups, and testing to suit your indoor air comfort needs.
If you own a home in Stuyvesant, keep our number handy for year round emergency AC or furnace repairs. We'll make sure your Stuyvesant home is comfortable again quickly with expert repairs or replacements. Having a reliable, affordable HVAC technician ready to serve you at any time of day or night can be important, especially during our freezing cold New York winters.
Heating System Installations
Air Conditioning Repairs
Boiler & Water Heater Services
Heating & Air Tune Ups
Conversions
Expert Stuyvesant Heating Repairs
When you trust On Demand Comfort Heating & Air Conditioning LLC with your Stuyvesant heating repairs, you'll have expert workmanship that is done honestly and correctly the first time. The last thing you need is a heating repair contractor who doesn't resolve the causes of the problems. Our expert heating contractors will ensure you have troubleshooting done quickly and correctly and a free estimate for the repairs. Keeping you comfortable in your Stuyvesant home is our first priority, so call whenever you need us 24/7/365.
Stuyvesant Air Conditioning Installations
If you are building new or remodeling, we can fully design and install your air conditioning equipment. There are many great efficient air conditioners on the market today that come from quality manufacturers we work with. We'll help you fit your home perfectly the AC system that suits your needs for cool indoor air comfort.
Your heating, ventilation, and air conditioning duct work, equipment type and size, and layout all need to be done by experienced installation professionals. On Demand Comfort Heating & Air Conditioning LLC is your go to team for new air conditioning installations in Stuyvesant that you can count on to be done right.
Heating & Air Conditioning Tune Ups For Stuyvesant
Your Stuyvesant heating and air conditioning equipment needs seasonal tune ups just prior to the time you need to use them. Air conditioning tune ups are done just prior to warm weather and heating system tune ups before it gets cold here in Stuyvesant. A tune up will keep your HVAC equipment in top shape for the season and provide you with much better energy efficiency. Our tune ups are very affordable and are a great preventative measure for equipment to avoid the need for repairs and replacement.
HVAC Projects Completed in Stuyvesant, NY
If you are looking for reliable Stuyvesant heating and air conditioning services, please call 518-701-1098 or complete our online request form.