3 Ways to Prepare Your Heater For Winter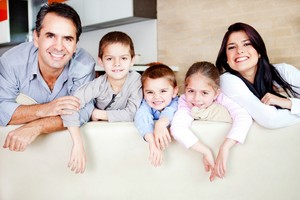 Summer is coming to an end, and crisp fall weather is just around the corner. Then, before you know it, winter will be here, freezing temperatures and all. As fall approaches here in New York, it is time to start thinking about getting your heating system ready for fall. At On Demand Comfort Heating & Air Conditioning, LLC, we know how important it is that your home stay warm and comfortable throughout even the coldest parts of winter. That's why we are here to help you get your heater ready for the cold season. Between a heating tune up, heater repairs, and even heater installations, our experts can make sure your Old Chatham home is ready for the first cold snap of the season.
Heating Tune-Up
Late summer and early fall present a perfect opportunity to schedule a seasonal heating tune-up. Over time, minor problems with your heater can develop that you may not even notice on your own. That is especially true for heaters that are not subjected to routine maintenance and tune-ups. If left undetected, minor problems can grow over time and become major problems that eventually lead to your heater breaking down altogether. While scheduling a routine tune-up can seem inconvenient, it can truly go a long way towards avoiding the worse inconvenience of a broken heater on a freezing winter night.
Preventative maintenance can help keep your heater running throughout the cold season, so your household is not faced with a heating emergency. At On Demand Comfort Heating & Air Conditioning, our expert Old Chatham heating contractors offer professional heating tune-up services to make sure your heater is in top shape for winter. Our knowledgeable HVAC experts will inspect your system to see how well it is performing, and will search for and repair any problems that could lead to a break down or worse, a fire. Regular heating tune ups are a great way to ensure the longevity of your heater so be sure to contact our heating contractor professionals today to schedule yours!
Heating Repairs
Perhaps you already know that your heater has some minor problems that need to be repaired. Maybe you suspect that your heater has much larger problems that will need to be repaired before you can use it. Either way, you need heating repairs as soon as possible to make sure that you are ready for the cold weather. The Old Chatham heating contractor experts at On Demand Heating & Air Conditioning, LLC are knowledgeable about all types of heater repair services. Whether you need boiler repairs, furnace repairs, or heat pump repairs, our team can take care of all your heating repair needs. Contact us today to get scheduled for your heater repairs before the weather cools off!
Heater Installation
If you know that your home is due for a brand new heater, then you will probably to take care of it well before the weather gets cold. At On Demand Heating & Air Conditioning, heating installation is one of our specialties. We can help you no matter what type of heating system you are planning to have installed. Our experts have the skills and knowledge to make sure that your new heater installation is done right the first time. Incorrect heating installation can strain and stress your system, causing it to break down well before it ever should. On Demand Heating & Air Conditioning is the top choice for new heater installation in the Old Chatham, NY area.
Winter is coming, so now is the time to get prepared. If your heater is overdue for maintenance, repairs, or replacement, call the professionals today for help! Whether you are planning to schedule a seasonal tune-up or you need something more serious, our team at On Demand Heating & Air Conditioning is here to help with all of your heating services needs. Avoid emergency heating repairs during the coldest part of winter by completely updating and repairing your system now. After all, as they say, an ounce of prevention is worth a pound of cure! Prevent midwinter distress by calling our friendly and knowledgeable team today to ensure that your heating system is in top shape for the cold season.
If you would like more information about our professional Heating services in Old Chatham, NY, please call On Demand Comfort at 518-701-1098 or complete our online request form.