Common Heating Repairs in Old Chatham That Could Be Avoided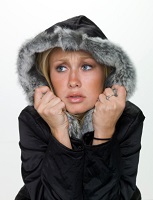 Every Old Chatham homeowner wants to be able to keep their heating working yet they also want to be able to keep their repair bills low. Ironically, the one thing that can often help prevent the need for emergency heating repairs in Old Chatham, NY is the one service that people tend to skip: a seasonal heating tune up. That's often because people do not want to spend the money upfront to get it taken care of, yet getting this service done would help save a great deal of money in other ways.
Heating tune-up work should be done at least annually, as well as any time that you think something seems off with your system. A tune-up gives your Old Chatham heating contractor the opportunity to take a look at your system and make sure that it is in good working order. This is also the ideal time to find any red flags for repair work that should be done to improve the condition of your heating system.
How This Helps You Avoid Heating Repairs in Old Chatham
So how does paying for a tune-up upfront help to save you money in the long run? For one thing, addressing minor repairs can save you a great deal of money, versus waiting for emergency repairs to pop up. In fact, if you catch repair needs early enough this may even help you prevent the need for premature replacement needs. This alone could save you a great deal of money.
This will also help you save money on monthly heating bills. When your system runs better it puts less strain on the heating system which means your energy bills won't be as high. So many homeowners right now are paying a huge percentage more for their monthly utility bills without even realizing that a few adjustments during a heating tune-up could change all of that.
Believe it or not, something as simple as a dirty filter can cause big problems for your heater. This is even something that you can check on your own, but one of those little things that working with an expert will help with. They should teach you tips like changing your filter monthly can make your system run better and will help prevent it from breaking down completely.
Bring in the Old Chatham Heating Repairs Pros
By calling in the Old Chatham heating repairs experts at On Demand Comfort Heating & Air Conditioning you can get the best service around. Our goal for providing you with heating maintenance work isn't just about the service, it is about helping educated you on ways you can improve the performance of your heating system. Give us a call today and let us take care of all of your heating service needs in the Old Chatham area.
If you are looking for a heating maintenance plan that will help you avoid the need for heating repairs in Old Chatham, NY, then please call 518-701-1098 or complete our online request form.