Heating & Furnace Tips To Avoid High Electric Bills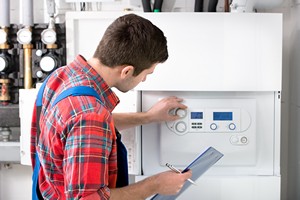 If you have a home heated by natural gas or propane and the electrical power goes out, your furnace probably won't turn on. The majority of gas powered heaters use a small amount of electricity for ignition. This means if the power is down, so is the furnace.
The gas powered heater uses a minimal amount of electricity that won't count toward high energy bills. If you have high energy bills, the problem would be due to leakage or a unit that is too small. This definitely raises an energy bill higher than it should be.
Electric furnaces and heat pumps can raise an electric bill significantly as well.
In the Old Chatham, NY area, On Demand Comfort Heating & Air Conditioning LLC provides services that help homeowners to bring the energy bill down. If you have a home in the area, we can inspect your heating system to determine problems leading to the drain on the electricity. Here are some tips from our pros.
Heating Inspection, Tests, & Energy Assessments
There are tests that can be done to find out if your heating system is causing your high energy bills. A heating inspection will uncover heating system problems. An energy audit will pinpoint any leaks that can't be detected otherwise. If there is missing insulation in the home or air sealing problems, they will be discovered with an energy assessment.
Air pressure tests will provide information about the ductwork or other possible areas of leakage within the heating system. The heating system should be entirely enclosed with no way for air to leak out.
Your Heating System May Need To Be Replaced Or Changed
If you've found that the energy costs aren't consistent with how much you use your heater, you may need to upgrade your furnace blower. A variable speed fan will provide a different operating speed based on your needs.
You may want to set the furnace blower on lower speeds when the outdoor temperatures are milder. This would help you save energy costs. The low setting on a variable speed heater requires about 400 watts, which is nearly half as much as the high setting.
In cold weather, of course you will want to have the unit producing at full speed. But with the change out to a variable speed furnace, you have options when it's not so cold out.
Heating Tune Ups & Maintenance
Whether you need to pinpoint the source of your higher electrical bill or whether you are interested in updating your furnace and fan, you will need a professional Old Chatham HVAC technician to check your system and do some testing on it.
Normally, regular maintenance, inspections, and tune-ups should be done on your unit several times per year. At least twice per year is minimum. Keeping a gas furnace well maintained is important, especially since gas is so flammable and dangerous to work with. You want to make sure your entire heating and air systems are sealed as they should be so that no leaking is occurring.
If you have questions or are interested in our Heating Services in the Old Chatham, NY area, please call 518-701-1098 or complete our online request form.