How & Why You Should Improve Your Indoor Air Quality in Old Chatham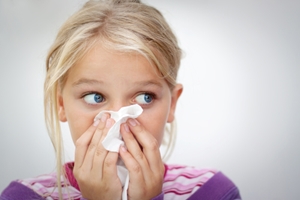 One of the services New York homeowners are finally starting to realize that they need is solutions for improving indoor air quality in Old Chatham, NY. This means implementing heating and air conditioning services into your home in order to improve the overall quality. The reason for this is that, contrary to popular belief, indoor air can be anywhere from 2-100 times more polluted than outdoor air. Even worse, people tend not to think much about the air pollution in their home because you can't visually see the contaminants polluting the air.
Another alarming statistic is that people spend an average of 90% of their time indoors. With the air inside being so much worse to breathe and people spending almost all of their time indoors, something has to change. So, now responsible homeowners are becoming aware of the importance of putting systems in place to take care of indoor air quality in Old Chatham, NY.
What Can You Do to Improve Indoor Air Quality in Old Chatham?
One of the most popular ways to enhance the air inside your home is through the use of air cleaners. Think of the air cleaner performing the same type of job that a water purifier does for water. By removing the contaminants the end result is something clean, pure and much healthier. Without this process, it means the air, or water, would not be healthy enough for human consumption.
Another common technique used for helping improve air quality and in-home health is humidifiers. This introduces moisture back into the air, which is ideal in the winter when the heating system dries the air out even more. A humidifier will help lubricate nasal passages and your throat which helps alleviate allergies, illnesses and even snoring. Not to mention, moisture in the air makes it difficult for germs and viruses to move around freely which can help prevent colds and other diseases from spreading through your home.
Making Changes for Cleaner Air
In order to get these services for improving the indoor air quality in your home, all you have to do is give our Old Chatham air conditioning company a call. Here at On Demand Comfort Heating & Air Conditioning, we care about taking care of the needs of our customers, as well as taking care of them in general. This means offering services that help with their safety, health and well-being - such as indoor air quality in Old Chatham, NY.
We take great pride in being able to provide each of our customers with the individual care they want, need and deserve. Let us meet with you and show you all that we can do for you in order to help and your family breathe easier inside your home. Call today to get started.
If you are looking for ways to improve your home's indoor air quality in Old Chatham, NY, then please call 518-701-1098 or complete our online request form.