Pros & Cons of Heat Pumps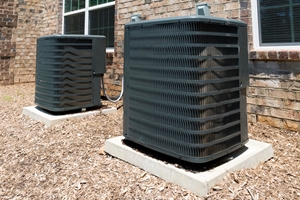 Reasons Why You Might Want a Heat Pump -- And Why You Might NOT Want One
Are you in the market for a new kind of heating system for your Old Chatham home or business? If you are, you might find yourself considering a heat pump. But don't act too quickly. While heat pumps are generally considered a great heating option, they do have their ups and downs -- and you might find the downs to be too down for your needs.
To be sure that a heat pump is the best heating option for you, you need to know the pros and cons that they offer. Not sure what those are? Well, that's not a problem: Just read the quick guide that follows to determine whether a heat pump is the right heating installation for your Old Chatham home!
Heat Pump Pros
More energy efficient than a gas furnace
Lower installation cost than other heating options
Relatively low operating cost
No risk of carbon monoxide poisoning
Heat Pump Cons
Milder heating than a furnace can produce
Ineffective when the weather goes below freezing
Requires more maintenance because you can use it all year
Larger and requires much extra space to install
Get Your Heat Pump Work Done by a Professional
If you are looking for an expert for Heat Pumps, then please call 518-701-1098 or complete our online request form.