Watch Out for These Common Heating Problems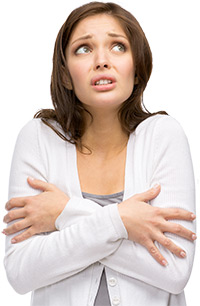 If the only time you talk to your HVAC technician is when your heating system malfunctions, then your Schodack home's heating unit may not last as long as you'd like. However, even if you schedule regular heating tune-ups, you may still require heating repairs from a reputable heating and air conditioning company, especially if strange noises and smells are coming from your furnace.
What's Wrong With Your Heating System?
Normal Wear and Tear – Your heating system may begin to break down from regular wear and tear, so annual maintenance inspections are essential for proper operation year after year. During the inspection, an HVAC technician from a heating and air conditioning company will be able to determine which components require repairs or replacement so that you can avoid costly unexpected repairs regarding overheating and insufficient air circulation in the future.
Strange Sounds and Odors – Unusual smells and noises emanating from your heating system are alarming, and both can indicate hazardous problems. If you smell natural gas, you should act quickly to vacate your home and call the authorities, and if you detect buzzing or banging sounds, you should hire an HVAC contractor to examine your heating unit as soon as possible.
Malfunctioning Pilot or Ignition System – Your furnace may experience ignition problems if you don't have a upgraded model that operates with electronic ignition and an intermittent pilot that starts the burners on a routine schedule. Additionally, if the pilot light isn't blue, your fuel isn't burning correctly, and you should consult with professionals from a heating and air conditioning company as soon as possible.
Contact Our Skilled Team of HVAC Specialists
If you experience any difficulties with the heating system in your Schodack home, reach out to a trusted heating and air conditioning company like On Demand Comfort Heating & Air Conditioning LLC to schedule heating repairs. Our HVAC experts will troubleshoot your heating system and perform the appropriate repairs to get your heating unit running again.
If you are looking for an expert for Common Heating Problems, then please call 518-701-1098 or complete our online request form.