What Can You Expect from a Heating Tune-Up?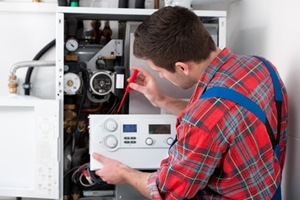 Ideally, your heating and air conditioning system should last for years, save you money on energy costs, and make sure that your household is comfortable in your Kinderhook home. One of the best ways to ensure that your HVAC system meets these goals is to schedule a heating tune-up at least once a year with your HVAC contractor. Don't wait for a heating system failure to contact a trained professional.
Why Are Heating Tune-Ups Important?
A homeowner who thinks that heating tune-ups are a waste of time may change his or her opinion when a problem occurs that could have been prevented with a routine checkup from a reputable heating and air conditioning contractor. Scheduling regular tune-ups will ensure that your heating system is running at ultimate efficiency, reducing energy waste and costs. Expensive repairs will be avoided because complications won't have the opportunity to develop, and your heating system will function with minimal stress, extending the length of its useful life. Additionally, with your HVAC unit running effectively, you'll be able to keep your home at a comfortable temperature in the winter months.
What Will Your HVAC Technician Do During the Tune-Up?
During your heating tune-up, your heating and air conditioning contractor will check for signs of damage on all of the heating components in your home. Routine tune-ups involve general inspections of the HVAC system, including safety and performance tests. HVAC contractors will check the refrigerant in heat pumps, the system pressures of boilers, and the burner assemblies of combustion systems. They will also clean dirty components, lubricate moving parts, and look for holes, cracks, and corrosion. Heating tune-ups may also include simple repairs and air filter changes. If all goes well, your tune-up shouldn't last more than an hour or two.
If you haven't scheduled a heating tune-up for your Kinderhook home this year, reach out to the HVAC experts at On Demand Comfort Heating & Air Conditioning, a trusted heating and air conditioning contractor.
If you are looking for an expert for a Heating Tune-Up?, then please call 518-701-1098 or complete our online request form.