4 Benefits Of Regular Duct Cleaning For Your Home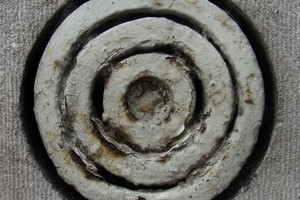 Even though your home's air ducts are out of sight, it doesn't mean that they should be out of mind as well. The air ducts in your Old Chatham home serve a very important function by circulating the air from your heating and air conditioning system into and out of every room of your home. This circulation is what allows you and your family to stay comfortable inside your home, no matter what the weather might be like outside the house. This air actually circulates throughout your home countless times throughout the day, and since this is the same air that cycles through every room of your house, it is also the air that you and your family are constantly breathing. As this air passes through your air ducts, it has the potential to pick up any contaminants or dust that might be present, which makes ensuring that your air ducts are as clean as possible all the more important. To help highlight some of the benefits of having your air ducts regularly cleaned, our skilled heating contractors have put together this short list to help.
Create A Cleaner Living Environment
Having your air ducts professionally cleaned at regular intervals is a great way to reduce the amount of dust that would otherwise be circulating throughout the rooms of your home. As this dust makes its way through your home, it settles on your furniture, your floors, your bedding, and just about anywhere else that it can find a flat surface. By giving your air ducts a thorough cleaning every so often, you can drastically reduce the amount of dusting that you will need to do to keep the other rooms of your house clean.
Reduce Allergens & Irritants
In addition to the dust that finds its way into your air ducts, they are frequently a repository for a number of other harmful contaminants and microorganisms. Between pet dander, mold, mildew, pollen, and bacteria, there is almost no end to the number of things that can use your air ducts as a breeding ground. This can be especially problematic if you or anyone in your home suffer from asthma or any severe allergies. Having regular duct cleanings for your home's air ducts is a great way to prevent these contaminants from building up and from being endlessly recirculated throughout your home.
Help Everyone Breathe Easier
Even if you don't have anyone in your home that suffers from chronic allergies or other respiratory problems, cleaner air is something that everyone can benefit from. Even if you don't have allergies or asthma, dust and other pollutants can trigger sneezing and coughing if they enter your nose or lungs, as well as sinus and bronchial congestion. Regular air duct cleaning helps to create a more comfortable environment in your home overall and promotes well-being in everyone who lives there.
Removes Foul Smells & Odors
Between pets, cleaning products, paint fumes, mold, or even the smell of your food all play their part in the myriad smells that tend to circulate throughout your home. Every time you turn on your home's furnace or air conditioning system, these smells that have accumulated in your air duct system over time are put back into circulation throughout your home. In addition, if you don't have your air ducts cleaned out every so often, they accumulated dust and dirt can lead to a musty smell that can then filter out into the other areas of your home. Regular duct cleaning can help to remove these smells and odors and make the air in your home feel fresh once again.
Call The Team At On Demand Comfort
If you are dealing with any of the issues above, it's essential to speak with an HVAC contractor to discuss replacement options. It's not only important to have a working heating system in winter, but also to keep your family safe. Problems with your furnace can cause health problems from carbon monoxide, dust, and other issues that make breathing difficult. Give our team a call today for a no-obligation appointment for furnace repair or new heating installation.
If you're looking for professional duct cleaning for your Old Chatham home, please call 518-701-1098 or complete our online request form.