What You Need To Know About Duct Cleaning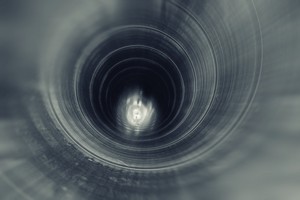 Many people consider duct cleaning only when they see visible signs of dirty grime on or around the vent covers. Unfortunately, this is a sign that the occupants have been breathing very dirty air for some time.
On Demand Comfort Heating & Air Conditioning LLC, your Old Chatham Heating and Air Conditioning Company, wants to answer any questions you have about duct cleaning. We offer professional Duct Cleaning service in Old Chatham, NY. If you live in the area and still have questions, just give us a call.
Fact 1: Duct Cleaning Can Improve HVAC Efficiency
When your heating and cooling equipment is dirty, it is under a certain amount of strain. A clean HVAC system will always run better than a dirty one. This is true for any machine. Both the ducts and the equipment are professionally cleaned during duct cleaning.
Fact 2: Ducts Will Get Dirty Again Unless You Install An Air Cleaner
It will take some time for the ducts to get dirty again after duct cleaning. But it will eventually happen. If you are into quality indoor air that doesn't harbor allergens and things like mold spores, ask your local HVAC contractor about a good whole-home air cleaner.
Fact 3: Rodents And Insects Can Get Into Your Duct System
It's not uncommon for technicians to find rat or insect droppings during duct cleaning. There are even instances where dead pests are found and removed. This highly contaminates the air that flows into the home.
Fact 4: Mold & Bacteria Can Grow In Your Ducts
Moisture can cause mold growth. It loves to grow in dark places. Bacteria is common everywhere. Don't allow it to harbor safely in your duct system. You may do well to install an automatic humidifier that always regulates the amount of moisture in your home.
Fact 5: There Are Professional Duct Cleaning Methods To Eliminate Bacteria & Mold
Regular duct cleaning will clean out blockages and any dust or debris but it won't take care of bacteria or mold problems. These issues have to be properly treated by a professional. Ask your HVAC technician what methods they use to kill bacteria and mold.
Fact 6: You Should Ask Your HVAC Technician To Inspect Your Duct System
You could be losing treated air through the air duct system. This causes wasted energy to run the heating and cooling system harder. Sometimes the duct work isn't properly installed. The duct system is made of pieces that fit together. If not properly seated and sealed, your treated air will escape.
Have your local HVAC technician inspect the duct system and perform a tune-up on the equipment. Combined with duct cleaning service, this will give you the most efficient service possible from the unit.
If you have questions or need Duct Cleaning service in Old Chatham, please call 518-701-1098 or complete our online request form.